::: SETTING DIAL UP PADA WINXP [1]:::
Langkah 1.
Klik tombol Start
Klik All Programs
Klik Accessories
Klik Communications
Pilih New Connection Wizard dari menu
Langkah 2.
Jika anda tidak pernah mensetting dial up connection sebelumnya, anda akan dihadapkan pada jendela "Location Information" seperti dibawah ini. (Jika anda tidak melihat jendela ini maka lewati langkah ini ke langkah 3)
Isilah kolom "country/region" dan "area code"
Selanjutnya klik OK.
Jendela berikutnya, berlabel "Phone and Modem Options", klik OK.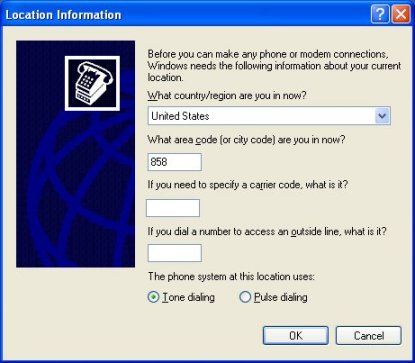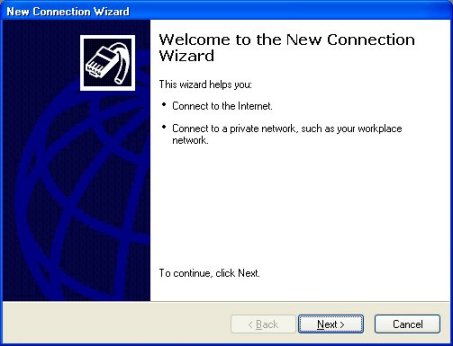 Langkah 4.
Pilih Connect to the Internet, kemudian klik Next.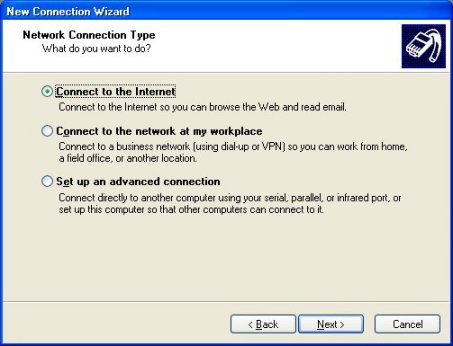 Langkah 5.
Pilih Set up my connection manually, lalu klik Next.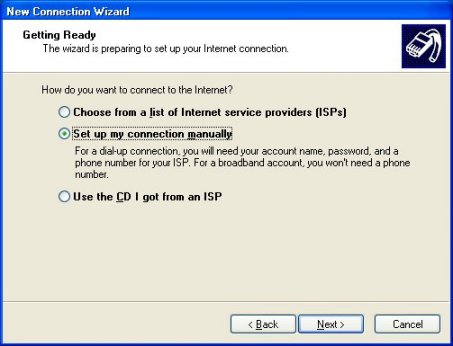 Langkah 6.
Pilih Connect using a dial up modem, terus klik Next.
Bersambung ke bagian 2 ...
Created at Oct 20 2002